Helping You Pursue
The Compensation You Deserve
Orange County Dog Bite Attorney
Lawyers Holding Negligent Dog Owners Accountable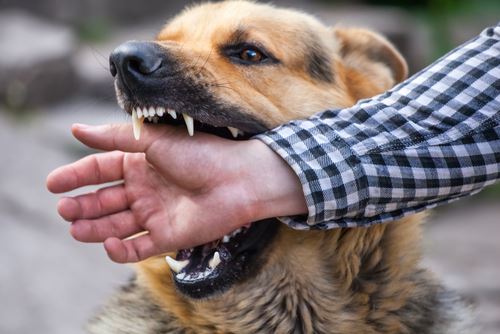 ​A vicious dog attack is a traumatic and damaging experience. When it involves children, it can be particularly dangerous and result in serious facial bites and in some disastrous cases, disfigurement or even death.
If you or a loved one has been attacked and bitten by a vicious dog, it is crucial that you contact a dog bite lawyer in Orange County to assist you in taking the necessary legal action. Having a reputable lawyer by your side is critical for ensuring that you have all of the professional help and support that you need during this time.
---
Call (949) 245-6288 or contact The Law Offices of Joseph M. Tosti online if you were attacked by a dog. You deserve compensation. Reach out today. Se habla Español.
---
Who Is Liable for Dog Bite Injuries?
Pet owners are responsible for the actions of their pets. Even if the animal has not shown aggressive tendencies in the past, an owner must take all necessary precautions to protect the public from harm. When a dog attack occurs because an individual failed to keep their animal contained to the house or in the backyard, or if they did not properly warn a child or adult visiting their property, they can be held liable for any resulting harm. If you or your child suffered an injury because of owner negligence, do not hesitate to call The Law Offices of Joseph M. Tosti for effective representation. Our legal team has helped many individuals in successfully getting settlements, judgments, or verdicts, compensating the victim for the injuries and damages.
How Can I Pursue Compensation?
A skilled and knowledgeable Orange County dog bite attorney can review the details of your case to determine your options and advise you on how to move forward and take legal action against the negligent owner. Possible settlements are dependent upon the severity of the injuries and actions of the careless parties. Some injuries need extensive reconstructive surgery and can leave victims and their families drowning in medical expenses and lost wages during recovery. Whatever the details of your case are, our highly experienced legal team would like to offer you a free initial consultation.
In any dog bite incident, it is critical that the case is documented. The most vital initial action is getting medical attention. It is also necessary to call law enforcement to report the incident. If possible, get the names, addresses, and phone numbers of anyone who observed the attack, and take photographs of the injuries as soon as possible. Dog bites are very serious injuries, and it is crucial that you have legal representation from The Law Offices of Joseph M. Tosti to fight for the fair and full compensation you deserve!
How Can A Dog Bite Attorney In Orange County Help You?
Our attorneys in Orange County have helped many individuals receive the full compensation that they rightfully deserve after a dog bite. Your attorney will know the ins and outs of laws related to negligent owners, and will have the skills and experience necessary to effectively fight to protect your rights and your future.
Your dog bite attorney will help you by:
Maximizing your compensation amount
Offering you valuable legal advice
Serving as a support system
Helping you avoid costly or time-consuming mistakes
Alleviating stress by offering you emotional reassurance
Representing you in court
Effectively negotiating on your behalf
If you or someone you care about recently got bit by another person's dog, don't wait - contact our dog bite attorneys in Orange County today to schedule an initial consultation and to learn more about how we can help you.
---
Call The Law Offices of Joseph M. Tosti, APC today at (949) 245-6288 to schedule your free consultation with our dog bite attorney in Orange County.
---
Dedicated to Providing Quality Representation
How We served our clients
Advice & Guidance Invaluable

"Joe's advice and guidance, before, during, and after my bankruptcy were invaluable!"

Very Communicative

"Kathe kept me abreast of the entire process and was very communicative."

Honest Quality

"It was a great experience for what it is, with everything completely done with out complications. Joe tosti law offices is honest , quality attorney."